The

Simple Recipe

for Online Dating Success!
I am excited to share that my new instructional manual about how to get more out of your online dating experiences is now officially offered in thousands of digital bookstores.
Love

Click
Not to insinuate that everyone who reads this note will want to literally race over to Amazon to download the guide, but I want to ask you a small favor if you are one of the people who does want. I've read a number of online dating ebooks and discovered that this topic has mostly been undiscovered. Little of any REAL value has been written on the topic. Most that has been written about the topic of online dating is purely fictional and really not useful as far as instructional value.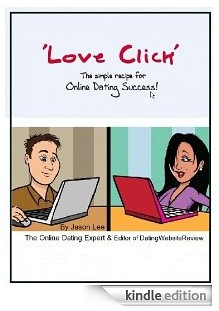 This is a online dating ebook about one thing but it just so happens that this one thing is really what matters most when it comes to online dating. What I am referring to are the often overlooked fundamentals of online dating. If you are someone who feels that they can use some direction or advice when it comes to online dating and you do decide to download Love Click, all I am asking is that please actually, put your-best-foot-forward. Please truly invest just a little bit of your time and energies. As long as you come to the table with an open mind and take the guide seriously as far as how you approach online dating; if follow the steps in the guide you will see results.
Hopefully this is not too much to ask.

If you do these simple things then I can promise you that the steps outlined in Love Click will go a long way in really making 'Love Click' for you!
Below is a quick message from me about what you can expect in the guide. I will also set up a playlist on my YouTube channel where I have recorded some videos for you to watch to get a top-level overview of the 7 Topics and 6 Lessons I cover in Love Click.
To your success with online dating,
Jason Lee, MBA
Editor and Author
Dating Website Review /  www.DatingWebsiteReview.net
1. "Why online dating is for everyone, including you!"
2. "How to choose a dating sites, features and considerations"
3. "How to write a catchy profile heading"
4. "How to choose your online dating photos"
5. "How write a dating profile that gets responses"
6. "How to deal with responses from online dating sites"
7. "Planning online dates for success!"
Follow the Love Click recipe. Download now and increase your chances at meeting that perfect match!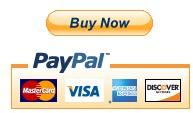 It never hurts to get a few pointers!
Just $ 5.00  (25 pages covering 6 Topics)
Love Click, The Simple Recipe for Online Dating Success!