How Does DatingFactory Stack up? (Reviews) 
How much they pay, how easy it is to set up a site, and more…
TIPS / SHORTCUT: In my opinion DatingFactory is a total sham. This company did a contract with me to give me a copy of all members data for our own solution when we moved our sites only to later refuse to honor the contract.
If you are asking me if DatingFactory.com a good place to build your own dating site I would not just say no I would say, 'HELL NO!".  If you are a webmasters and you have operated a dating site on the datingfactory than you know just how simple and easy they make their platform to set up a site. However, is that site actually any good? THE SHORT ANSWER IS NO! The sites that the creator tools help you create look stale and the biggest problem is thousands of novice webmasters spam these sites across all sorts of social media platforms. They have ZERO PARTNER STANDARDS. When they say anyone, they really mean anyone. You do not even have to use a logo there. While that might sound great at first imagine how many millions of people are now ruined on the layouts and feel of the site because literally anyone can start a dating site there.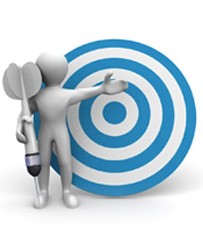 When you start your own dating site on a shared platform (where you don't control the user-experience or manage the database, there a number of important factors to heavily weigh before making a decision).
1. Integrity of your partner company: One would assume such a large company as DatingFactory is that they would operate with honesty and some degree of transparency. As I shared above this company completely cheated us out of 1.5 years work and investments by not giving us a copy of the members data that we contracted for when we using the platform for our business. They literally refused to give us the data that we had a clear agreement to get a copy of if our relationship ever ended. We notified them of our intent to move a copy of our members to another platform once we determined there was little hope that the platform would ever meet our expectations. Our contract with DatingFactory turned out to not even be worth the paper it was written on. This sort of begs the question., "If I as someone who refers thousands of webmasters to top programs had that experience, what would someone with zero clout experience?"
The big lie at DatingFactory.com that webmasters need to know
DatingFactory slogan is their claim that, 'they build your brand, not ours'. Truth be told they use your members to email offers to their favorite partners' sites and they do not even tell you they are doing so. You have to stumble onto that in their most recent terms of service. What is the point of creating your dating site with DatingFactory if they are using your registered users to email offers to competing dating sites?  That is completely shady and defeats the primary goal of branding!
Following up on my points above, the next thing you must evaluate when you choose a private or white label solution for creating your own dating site is flexibility.
2. Flexibility: Our experience was that companies employees did not communicate effectively or return emails timely…and not just at first but rather it was a long-term epidemic. We worked with DatingFactory for about 1.5 years and saw employees come and go and things never take a turn for the better. In my discussions with top management, best talent in the organization seemed to have the same concerns we did as a partner. DatingFactory over time made numerous promises that time and time again they failed to keep. Instituting more standards for the sites and focusing on providing a better user experience was the BIGGEST reason we left, there was no motivation to improve the end-user experience but just to get more partners. That made for an environment where low quality partners flooded the web with spam and low quality sites using DatingFactory. 
Trust: This company offers solutions in a large number of niche populated communities but in my opinion they have burnt the vast majority of professional webmasters by their failure to improve user experiences. Trust in DatingFactory as far as ever becoming a mainstream dating platform is, I.M.O. shot. DatingFactory was in my opinion focused on raw numbers of partners and mostly adult dating solutions in markets besides the U.S..
About the core functions of creating a dating site at DatingFactory.
1. Dating factory customizations / about how it works: DatingFactory enables you to create a dating site that looks and feels like their stock platform. Aspects they allow webmasters complete control over are logos, meta desc., meta tags, etc. However, the user experience at DatingFactory is just so generic that people see right through it for what it is….just a money-making opportunity site versus a dating site focused on members. As a result most leave the same day and do not return.
2. Promotional Tools: DatingFactory gives you widgets that you can use to get sign ups directly from your blog. This is a 100% unique promotional tool but it's impossible to customize these and they are rendered fairly useless over time.
3. Transparency: The dashboard shows you all details of all sales including chargebacks, new daily members by site, etc. THAT IS REALLY IMPORTANT FOR A BUSINESS TO KNOW! That being said transparency also showed us over the year that we worked with this company that the partners make VERY LITTLE. Really unless you want an adult dating site in Eastern Europe where advertising is dirt cheap the DatingFactory solution has passed its prime.
4. Navigation / Look and Feel: The sites themselves which you will be creating from their admin screen are easy to use but they look novice and because they are all the same your visitors can tell you are using a non-custom solution. In order words they have been this rodeo and left early. IT'S NOT IMPRESSIVE. 

Conclusion. Dating Factory is not a place to build a successful dating site. You are frankly just wasting your time using this platform and burning your own domain/branding. Knowing what I now know I cannot in good faith suggest DatingFactory to anyone!
NOTE: We longer suggest ANY white label dating solutions as we believe these money-making type sites focus only on making a short-term buck and not the end-user. It would not be so bad if the sites actually paid the affiliates reasonably rather than looking for loopholes to screw partners. If we are talking just about making money in online dating, as noted before the real money is in cams these days and webmasters at this site should now while you get pennies for your traffic, this site re-markets the traffic for huge dollars to adult webcam sites.
THE LESSON YOU SHOULD TAKE AWAY IS…they know where the real opportunity is. Here is a link to the top paying webmaster affiliate program in that space. (Promote that program instead of DatingFactory for 90 days then come thank me after!)


Comments
comments