Dating Sites Ranked By Level Of Education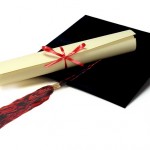 Everybody wants to date a highly educated man or woman. If there is one great pointer for personal success, it is education. Right? Well sorta…
…but how do you go about finding online dating websites that offer a qualitative percentage of highly educated possible partners? Giveyourhandabreak.com has checked out all the popular dating sites on the web and has done their fair share of research on which website offers you the most bang for your buck in terms of education. We give you the low down in this article.
Here's the video….
And here is the article….
#5 – Soulgeek.com
First up in the list of well-educated online dating sites is Soulgeek.com. On this website, 51% has attended a college and you have a great chance that you will encounter a highly educated geek (whether it's a guy or a girl).
#4 – Crazyblinddate.com
Crazyblinddate.com follows suit with 53% college attendees in their databases. This website has a unique concept, through which you can use their app to plan a 'crazy blind date' that is based on their matching algorithm. A great gamble you should certainly try if you are opting for a highly educated date!
#3 – Tallfriends.com
Tall people are more successful in life, and apparently that reflects in the percentage of college students that can be found on tallfriends.com: 60%. Tallfriends.com certainly offers you bang for your buck if you're out to get that one partner that's smart and tall as a tree.
#2 – Theatlasphere.com
The atlasphere.com is our number 2 if it comes to highly educated online daters. 67% of the website's subscribers has attended college and that is to show in the foundation of the website: it revolves around the fan base of Ayn Rand. To be liked or not: if you're out for a smart partner, this is a great spot to check out.
#1 – Muslimmatrimony.com
Nothing beats our number one website when it comes to smartness: 74% of muslimmatrimony.com subscribers have attended college. There's just one but: if you're not looking for a Muslim guy or girl to marry, you might have a hard pick. But nevertheless, it is the place to be if you only want to talk to potential smart dates!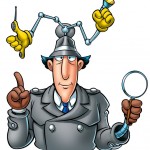 With that being said we are actually finding some issues with the stats and some dating problems as in the stats being old and not accurate anymore. With that being said in the next month you will be able to find new info graphics about online dating sites ranked according to education levels, so make sure to check back soon on our very own online dating statistics page.
Go-Go gadget mathemeticians!  Check back on the Online Dating Statistics page later this week…as we share a more up to date list tossing our some out outliers.
Source: http://www.giveyourhandabreak.com/education/
Remember to always check DatingWebsiteReview.net for the best deals in the world of online dating… SAVING MONEY! Now that's smart!
Comments
comments