4 of out 5 people have most likely visited eHarmony online dating site at one time or another but what will come as news to most of them as well as their 750,000+ monthly subscribers is that eHarmony is in the midst of taking what they have learned about matchmaking into a whole new business model.
In December of this year eHarmony is set to launch a whole new company to compliment their online dating business; a career matchmaking portal and jobs site. This new business will look to use elements of their 29 point matchmaking algorithm to connect employees and employers.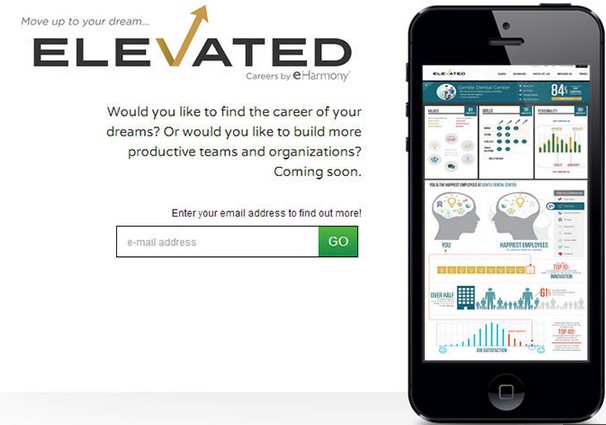 The service is said to directly compete with both sites like Careerbuilder as well as LinkedIn. Considering the business is not even off the ground yet I think it's a bit too early to call a yet to be built business any sort of viable competition of either of those two established career sites but I think this willl be very interesting to watch as it unfolds.
'Elevated Careers by eHarmony', as the new business is being called will attempt to find the right fit for both employee and employer. Considering the low divorce rate of just 3.8% that the site has been able to achieve in the online dating market with the matches that have resulted in marriage at eHarmony the angle is that if they can duplicate that success for connecting employees and employers everyone stands to gain.
A fascinating element of the equation will be seeing how consumers react to a dating brand serving them in other facets of their lives- something that has yet to be done in the online dating business.
eHarmony CEO, Neil Clark Warren points out that it's hard to justify their 60 million dollar annual advertising budget to support just one product. Clearly the message to be extrapolated there is that eHarmony, an extremely successful business that has been profitable since 2004 is looking to grow both inside and out of the markets they are currently in.
Want to learn more about the eHarmony dating site and app? Read our detailed review here.
Source: Market Watch
Comments
comments