Dating site rankings, why you care?
The truth is, these days there are still hundreds of dating review sites that linger from the past decade when unscrupulous webmasters were building affiliate reviews blogs right and left. So who can you trust? Who is around the for the long haul?
Dating site ranking sites history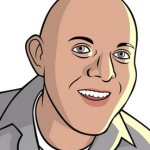 Before changes in how Google indexed content thousands of sites popped up offering even the most novice webmaster a quick buck and the freedom to say what he or she wanted about any business or product. As a matter of fact many sites utilizing affiliate marketing virtually ignored the rules as set forth by the FTC about disclosures. These rules require clear warnings in the form of a disclosure for all readers to clearly see. This disclosure must inform the visitor that you are in the businesses of doing reviews and are in fact paid by dating site when users follow those links and join that site. It's called a FTC compliance statement and it should look like this.
Addittionaly, the FTC disclosure should be placed on the tabs of the site as a dedicated  page where it can clearly be seen by browsers of the site. These days there are still some ranking sites that getting by in search without the proper disclosures. They just haven't been caught yet and if they are they could face some hefty fines and also a penalty from the search engines.
Search is improving…and so are reviews as  a result!
The barrage of new review sites carried  over from the past decade has been put to a halt to a large degree since Google has cracked down and made many of these affiliate pages designated to be what they call, 'Bridge Pages'. Bridge page designation will prevent you from ranking well in search and block you from advertising on Google AdWords. A bridge page serves the primary purpose of capturing traffic without adding value and providing a meaningful and robust user experience with things that interest visitors on their own merits. If you get classified as a bridge page your traffic virtually dies and you lose access to Google advertising. Meaning as a business you are pretty much through. More insights in this video.
What makes a review site useful?
REAL review sites offer immense value to the consumer for a variety of reasons and they do so in a number of ways. Sites of this nature offer consumer reviews pages dedicated to each site that focus on what past members have experienced on that given dating site. Dating review sites also oftentimes have these pages built-in such a way that they will also offer what is called hMarkup so that those review pages will also be indexed by Google and Bing Search. More information can be found here.
However, the primary goal of dating site rankings and dating review web sites is to serve a vital function of sharing information that is helpful for people to make determination about what dating sites offer.
People may want to know which dating sites have the most female members, which dating sites have members who make the highest wages, or which dating sites have the most members overall? These are all equally valid questions that people ask and want to know and it's great that search engines are pushing webmasters like us to create more valuable content. As they make strides in providing for more valuable content by more rigorous standards we all gain. At the end of the day we all want more reliable and trusted information sources.
Differences between Dating Site Rankings and Dating Site Reviews
Dating site rankings, assuming they are based on hard data will compare statistical information and then contrast that information over another dating site or a number of other dating sites. This is typically done in tables but sometimes graphs and charts are used as well. Our dating site rankings employ tables but over time we are working on expanding the tables to include the use of info-graphics, charts and graphs as well. (We will continue to utilize videos as well to explain content as our visitors continue to engage with us and email questions when we do so.)
On the other hand dating site reviews, as I noted above typically are platforms where each of the most popular dating sites are given a page and the editor of that site shares his own opinions based on first hand experience along with sharing some hard data. This was what we spent the last year and a half doing. (Yes, we aren't perfect…we are still cleaning up where we got in too much of a hurry to get our platform built) Anyway, this dedicated pages typically includes the costs and features and may also included some opinion based information such as what he or she likes and dislikes. We try to keep that to a minimum and place the emphasis on encouraging user reviews.
Thereafter, when best practices are employed by the webmaster (yes, how we do it) users and visitors are urged to leave their own experiences. Likewise there are usually some rules such as the fact that those leaving reviews can only do so once within a given time frame. This is often tracked with an IP Address in order to add another layer of trust and relevance.
How Reviews and Rankings can work together.

More established dating site review web sites are able to offer rankings based on user experiences.  (We are not the oldest and so we don't yet have the most user reviews. we know that will take time and persistence.)
Anyway, my point here is that when creating any rankings charts for any business or product it is of course necessary to always indicate and make it clear what the rankings are based on. Typically, publicly available data is available but, that  is not always the case. For example, in our case eHarmony a leading dating site does not make such information publicly available. In such cases outside sources such as Alexa traffic rankings sometimes have to be employed. It can get complex and be time-consuming to put this information together and even with a lot of research you cannot always guarantee that the data is 100% accurate. That is perhaps another reason why ranking dating sites as compared to offering reviews seems to lead most people to believe that reviews from past users tend to offer more insights.
Conclusion and why we are spending more time on data collection in 2014!
Oftentimes you can glean more insights about dating sites from dating site ranking that you would find in dating site reviews because they focus more on real data than on opinion. This takes lots of valuable time researching stats and compiling the information into tables, charts, and graphs. With that being said I am happy to share our new focal point from where everything else branch out. As we continue to improve our old pages for reviews from our first year we'll be crossing over more into hard data.
A quick video sharing our new rankings pages. Bear with us a day or two as we polish the charts and complete this new section. In the meantime remember the reviews are always organized by niche across the top buttons on our site.
Yes, dating site reviews matter most, but more data for dating site rankings on all key metrics will be incredibly useful to offer our readers…and so we are happy to be sharing it!
Find out where the top dating sites rank!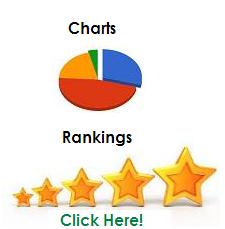 Disclosure: DatingWebsiteReviews.net does receive payment if you join a dating site from the links on this site, in some cases. This does not have any impact on our reviews. WE DO NOT WORK FOR ANY DATING SITE. We accept industry sponsors to cover labor costs for the work that we do sharing online dating reviews and compiling dating site rankings as well as to cover the expense of administering our annual dating site awards.
Comments
comments