Cupid PLC,  a company most widely known for its flagship dating site cupid.com, is also a company that has fallen on hard times as of late. This is further evidenced by the fact that yesterday the company announced a change of leadership. The announcement, which was made on their investor relations page, consists of Phil Gripton being named C.E.O. replacing Bill Dobbie. However, former  C.E.O. Bill Dobbie will remain on the board.
Earlier this year BBC reported that an independent investigation had cleared the company of the charge of using fake profiles to bait new members but their stock price has since taken a monumental beating. The stocks 52 week high was 204.95 but now sites at just 55.34.
As a spectator, affiliate of the company, and online dating industry-watcher I have to wonder if what seems to be a focus on just a few UK centered brands, brands which are frankly not well-known in the U.S. online dating industry; is really the best strategy for this company. FriendsReunitedDating.com and UniformDating, the latter of which has lost most of its luster over recent years just seems like a strategy to grow small, something which can end disastrously for large, publicly owned companies.
On the other hand, cupid.com is in our opinion a dating site that still does have global brand appeal, but the site could really use a face lift if it's to become a shining star once more. We have been watching as this companies affiliate programs have gone from complex to not ever worth messing with in most cases as their creatives are far too complex and time-consuming for affiliates to employ. They also have seemed to focus too much on app downloads and not enough on marketing the brands themselves. This will most certainly hurt the company in their long-term efforts if they hope to compete with the larger online dating companies and have affiliate marketers play any role whatsoever in that forward motion.
Luckily we do not rely on any 1 companies affiliate relationships and so we are able to speak frankly.
I can still recommend cupid.com dating site in the U.S. which remains in our top 5 rankings of overall dating sites to consider but newer  start-ups like AYI dating site (areyouinterested.com) seem to be, at least in our opinion nipping at their heels both with respect to the cool factor and membership numbers. AYI is, in my opinion blazing a trail to the top of the dating heap. (See our 2014 annual online dating awards as well as they've made the nominations list).
As far as Cupid PLC goes though, the last commercial we caught from cupid.com was reflective of what we again, see as pigeon holed and not big picture marketing efforts.  Take a look below….
A half-naked model with a British accent? Maybe that works for fling.com but not when you are trying to compete with the like of Match.com or Zoosk. We shall see over time if Cupid PLC is reunited with the level of success they once had.
Cupid PLC online dating sites – list of brands: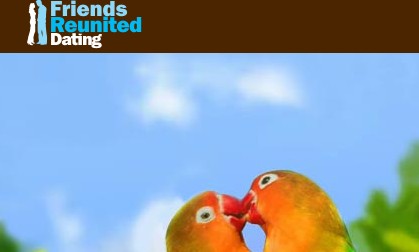 Comments
comments