ChristianCrush.com is a newer Christian dating site with around 10,000 total members which was founded by a Dr. of Psychology, Wyatt Fisher, Psy.D. This Christian dating site was founded in Denver Colorado and so much of the user base is still centralized in that area but over the past year the site has really started to grow.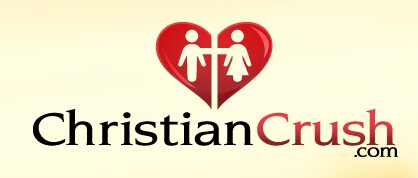 We found this site to be unique in a number of good ways and we expect that the ChristianCrush dating site will continue to grow as the word gets out about it.
Since nearly everything we experienced on this site was so good let's start off with the only two gripes I have and even those may not be that critical.
1. We think a 'Join Now' button on the home page would make it clearer how to join the site.
2. We think when you are prompted to upload a video that the video page should say  in another paragraph or two how that process works.
Both very nit-picky things. All in all Christian Crush really impressed us. Here is why…
ChristianCrush Features and Membership Costs:
When you join and complete your profile 100% you get 2 weeks 100% free full access. Yes, that means you can send and receive messages with paid members totally free. This really says allot about a company to share  their service 100% free for a trial period that lasts two full weeks! ChristianCrush as a company struck me as being refreshingly honest They provide a solid website with innovative features with no oversell.
You'll find all the basic functionality on ChristianCrush.com that you'd see on other Christian dating sites but the video profiles are another innovative way to look at how the future of online dating will evolve.
Moreover, they screen each video taking the time to check and see if each video is legitimate.
ChristianCrush.com is also one of a few Christian dating sites that screens out sex offenders using the NSOPW.gov sex offender database. While it's not a perfect science we thought this was newsworthy.
They also incorporate a derivative of the big 5 into their matchmaking system.
Other notable things  about ChristianCrush.com: 
ChristianCrush.com currently bills only in 1 month intervals. While they do have a auto-renew it's optional. That's also a steady as she goes, clear and simple way to handle things. So yes, there is no 3 month, 6 month, or 12 month options; it's simply 1 simple fee of $ 12.99 a month. You can also opt out of out renew and choose just 1 month when you join. This is to be fair about half what leading Christian dating sites are charging.
10% percent of the sites income is tithed to local ministries.
ChristianCrush.com also features an internal blog with dating and relationship advice for Christians called hotspot. It's not billed as the best thing since sliced bread but again just an honest place with Christians looking to meet that special someone.
Conclusion: We can see why this site is growing and we would not be surprised to see the numbers of total members on ChristianCrush.com to grow substantially over coming months and years.
Visit the site

Remember to share your own ChristianCrush.com reviews by using the leave a review button located below…
NOTE: We got the chance to personally visit with Dr. Wyatt Fisher. You can read more on that in an upcoming article.
Comments
comments