AfricaBeauties reviews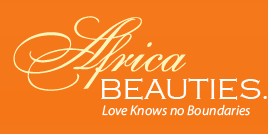 AfricaBeauties.com makes wild claims about being a marriage centered dating site for African women to connect with men from the outside world especially those from America. Mostly American and to a less extent European men are members and considerably course less well of African women.
Introduction and history of AfricaBeauties.com:
AfricaBeauties.com is an online dating service launched in 2001, by the parent AnastasiaDate, a Russian bridal dating site. The website claims it gathers the most beautiful and desirable African women from all over the world. Yeah right is what we say? Western gentlemen (Who might be dumb enough and have money to burn) who want to find a delightful lover and a loyal partner, the way only a real African woman knows how to be, can join AfricaBeauties.com. All profiles are fully verified and it guarantees anti-spam protection for all members. We on the other hand can nearly guarantee you will leave this site with no partner and less money in your pocket.
Features and amount of members at AfricaBeauties.com:
AfricaBeauties.com has over 7000 active profiles of real, soulful African Women.
AfricaBeautis.com is free for the Ladies and the gentlemen can register and browse through profiles for free. (I'TS NO EVEN CLOSE THOUGH TO FREE FOR THE GUY. See conclusion) All services are paid in the form of Credits, the website's virtual currency.
Here are the features you can enjoy:
Send a letter to your Lady for 10 Credits. You can attach 1 photo for free, but any additional photo will cost you another 10 Credits
Receive and read a letter from your Lady for 10 Credits
Send a virtual gift to your Lady for 15 Credits and receive one for free
Make a call to your Lady, by the means of an interpreter. You will be charged $28.75 for a call of minimum 5 minutes, after which each additional minute will cost you $5.75
Send a real gift to your Lady, a minimum of 11 roses from the website's gift shop. Prices vary between $15 and $300, but the minimum order must be of $100. You will be sent a photo of your Lady when she receives the gift
Date a Lady in her hometown, at her local agency. The administrative fee for setting your date is $70, which includes 90 minutes of assistance from the interpreter. Any extra ½ hour from the interpreter's service is another $15.
AfricaBeauties.com costs:
20 Credits: $15.99
40 Credits: $30.00 – 6% discount
80 Credits: $56.00 – 12% discount
160 Credits: $96.00 – 25% discount
320 Credits: $185.00 – 28% discount
500 Credits: $249.00 – 38% discount
1000 Credits: $399.00 – 50% discount
AfricaBeauties.com contact info:
AfricaBeauties.com can be contacted using the form on the website, via email or phone.
Email: info@africabeauties.com
Phone: +1 (800) 511-8604 – Customer Service can be accessed 24/7
Our conclusion about AfricaBeauties.com:
AfricaBeauties.com portrays itself to be premiere online dating website where gentlemen can meet gorgeous African Ladies who are ready to bond and who want to share their love to a real men? The claim a staff team is made of 300 full-time international members, which want to make sure that you join the most advanced dating website, for the safest, but also the most intense experience of finding your African beauty. We think the entire operation is an outright scam and we have dropped this company as a partner. The fact is money will buy exposure but too many reports of scams and rop-offs online cite the parent company of this site.
Also check out African dating site AfroConnections. Neither of which are worth paying to join but you will find more real African women on the latter.
Post your AfricaBeauties.com reviews above by raniking this site if you have been a member in the past. Thanks!
Comments
comments