Finding more and better affiliates…
From time to time I like to share tactics and strategies I have used myself or those that I gleaned from others during interviews and conversations with people in the online dating industry.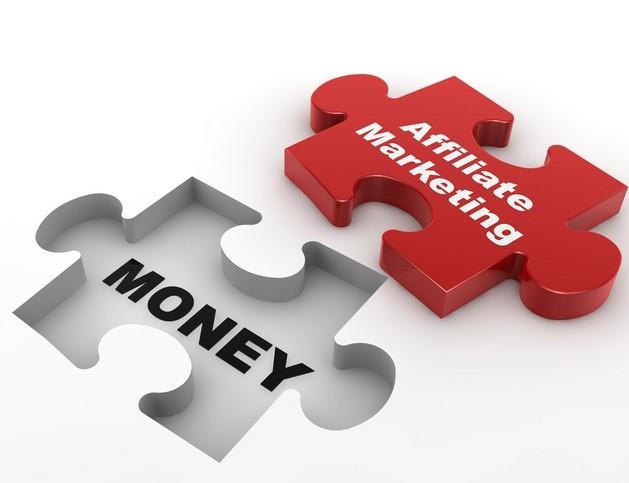 Sometime it's the simplest of things that we tend to overlook. This brief article is an example of something that I think is all to often overlooked in the online dating industry by dating site marketing managers/affiliate managers. It's what I call creating affiliates backwards and its great advice for online dating affiliate managers looking to extend their reach in affiliate marketing without going to additional expense by simply buying more business; otherwise known as advertising.
Sure, these tips will take time and time is money but if you compare the risk versus reward of the time spent using these methods to secure more affiliates you may find these methods to be very beneficial for your affiliate marketing recruitment strategy. I first learned these methods in my 'learning years' of affiliate marketing when I thought I was going to be an e-book guru and I would recruit bloggers to offer my ebooks from cold emails. Many other reformed affiliate marketers maybe able to relate. At any rate, here is what I learned then and have come to refer to as, 'Creating Affiliates Backwards'.
What is creating affiliate marketers backwards?
First off, it's not really backwards at all as a matter of fact it is a very forward thinking method and what the most successful affiliate managers are doing these days. All this term refers to is doing direct outreach to present offers directly to content producers that would otherwise convert well but is not produced by those who seek out affiliate programs or for the sole purpose of affiliate marketing. The truth is that is where the very best content lays. On any given day if you go to any search engine and just type in a keyword or phrase that relates close to the interests of those you join your dating site you will probably find a WordPress Blog or small custom site with content that is high-ranking and would convert very well for your dating site yet it has no visible source of income. These are mini gold mines for you! More often than not you will actually spot quite a few blogs on the first two pages of a search query that have no ads at all or at least no dating ads. These blogs and sites are typically produced by people who have a genuine passion for the topic they are writing about and in many cases their sites / blogs have no revenue source at all behind them.
Creating affiliate backwards merely refers to doing direct outreach to present offers directly to content producers who are not affiliate marketers. Often they do not want to be affiliate marketers. This is where you repackage an affiliate offer as a, 'will you allow us to partner with you' pitch. Yes, it is work, but it can REALLY pay off!
The fact is the vast majority of affiliate managers fail to do direct affiliate recruitment and as a result they fail to reach their full potential as affiliate managers.
How do I know this? I talk with affiliate managers of dating sites very, very frequently. I have even pissed off a few in my time as I tend to be very frank and persistent in the information I need from them. I will save those stories for another day. 🙂 Anyway, when I have asked how they secure their affiliates this direct method has been foreign to the vast majority of dating site affiliate managers I have spoken to. The truth is they have been handed a silver spoon full of affiliates from Commission Junction or elsewhere. (CJ is an awesome platform and you of course need that, but you also need to do direct outreach.)
Leading your team by doing this task with them as well as assigning keyword phrases to all your affiliate reps on a weekly basis can make a huge impact on your overall sales! Build in a rewards plan into your compensation structure for direct affiliate recruitment and watch your list of non-traditional affiliates soar.
Why wait for affiliates to come to you? You have to go out and find them!
Lastly, remember to, 'Think like a quality content producer' when you approach these blog operators. How you go about it is critical to your closing ratio. This is where sales comes in but not the typical sales process you maybe accustomed to. Understand that these quality content producers may not want to hear about the money they could be making but rather the value story behind your company from a consumer standpoint.
Remember, they produce high quality content because they are ultimately concerned with user experience and credibility of their content and overall blog or website. You are a true professional affiliate manager when you win these relationships and build real long-term business to business value in your brand. These affiliates are less likely to flip-flop between affiliate programs, complain about affiliate offers payouts, or just disappear than affiliates who just create low quality content around your offer in order to make a quick buck. This is of course because they already create out of their passion for that subject matter. Kudos if your already a true pro that is doing direct outreach! 
Until next time!

Jason Lee, Editor
www.DatingWebsiteReview.net
P.S. Make sure to check out our new Online Dating Industry Business Directory. It's an ongoing work of some of my best advice as far as resources and people for either those who already work in the online dating space or those that are considering starting their own dating site. Drop me an email if you can would like to make any suggestion Jason@DatingWebsiteReview.net
Comments
comments