'8 on Online Dating' is a new feature where we share online dating industry insights from dating site creators. Thanks to Spencer Koppel, creator of Geek 2 Geek dating site for sitting down with us to share his thoughts about his own site, what defines a geek, and what's happening in the world of online dating.
1. What did you do before building geek to geek?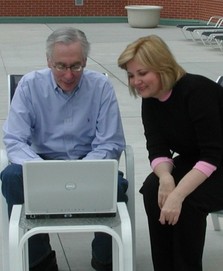 Ten years ago, I retired from being an actuary (a prototypical geek
actually). Since I didn't have any of the typical "retirement" hobbies
(golf, cards, etc.), I set about to find a new career. My daughter, who was
single at the time, suggested that there was a major need for a dating site
that was specifically targeted to geeks. She pointed out that the
traditional dating sites would actually put off geeks. Geeks are looking for
people with similar interests. On other sites, they have to search through
literally thousands of profiles to find the one or two that were their
matches. On a geek site like Geek 2 Geek, the process is so much easier.
2. How much has geek to geek grown in the past year?
We're adding members at the rate of 100,000 new members a year.
3. Have you unveiled any changes or do you plan to anytime soon?
Right now, we're working on adding the ability for members to chat with each
other directly on the site. That will be added within the next month or two.
4. What do you think the most interesting development in the online dating
will be in the next few years
The MOST interesting development is that online dating has become much more
widely accepted as an ideal way to meet people in today's world. I see this
as a real growth opportunity for dating sites and their members.
5. What age brackets do you see the most growth in geek dating happening in?
Because being a "geek" is becoming more accepted, I see the upper age band
expanding. Right now, most of our members are under 30, but that upper age
is slowly but surely increasing.
6. Why do you think Geek dating sites are catching on so much with the
mainstream crowd?
Good question. As mentioned before, being a "geek" is becoming more
accepted, even admired. Geeks are taking over much of industry (See Steve
Jobs, Bill Gates, Mark Zuckerberg, etc. etc.). Shows like "The Big Bang
Theory" don't hurt either, with Leonard being able to attract someone like
Penny.
7. Define a geek?
Let's start by admitting that there are several words that have been used
interchangeably with "geek", e.g. nerd, dork, and dweeb. Being an old geek
myself, I prefer that term, which I have always used with pride. It's a
person who is deeply committed to one or a few things that are typically
outside the norm, such as computers, video games, comics, etc. That's not to
say that there aren't sports geeks, who tend to know everything about a
specific sport or team or player.
I personally think the other terms are more derogatory, although there is
disagreement even among geeks on this, especially with regard to the word
"nerd" which is often used instead of geek. That's I decided to call the
site "Geek 2 Geek" instead of "Nerd 2 Nerd"
8. What are your plans moving fwd?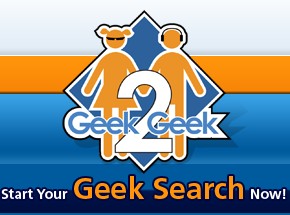 Well, the most important thing I have to do is make sure the site stays
current. That's almost a full time job as technology changes and the
interests of geeks change.
Again, thanks for the opportunity to express my thoughts. I have had a real
blast doing this. Every day I get messages from people telling me how they
met on Geek 2 Geek. That's the most exciting thing there is.
Spencer Koppel
Geek 2 Geek
_____________________________________________
We'd like to thank Spencer for taking the time out to share his insights here at DatingWebsiteReview.net. Look for more interviews with online dating site creators in the future. Do you operate a mid to large dating site? If so reach out. Details on how our, '8 on Online Dating' program.
You can visit Geek2Geek dating site here.
Until next time.
J~
Comments
comments