Dating Website Review recently got a chance to sit down with Peter Christoper the creator and founder of ChristianFilipina.com to get some of his insights into the state of the online dating industry. Here is what Peter Christopher had to so…
1. What is on the horizon for the ChristianFilipina.com dating site?
We plan to continue strengthening our core ChristianFilipina offering by improving our research, site features, and personalized interactions with our staff. Next year we also hope to begin expansion to other international markets if our cash flow allows it.
2. Tell us more about ChristianFilipina.com's dating latest plans…
We already have a resource called "Dream Filipina" in Pre-Sale. It is a combination between informational, coaching, and includes additional bonuses of site membership at Christian Filipina. We are about to launch PremiumInternationalDating.Com that will offer Executive level personalized tour services for $10,000-$15,000, Executive Plus for $40,000-$45,000 and Presidential level for $520,000.
3. Have you personally ever used a online dating site? If so which one?
I used many dating sites and services, always without success. Only later did I realize that it wasn't all my fault and that in many cases I'd been duped by the services themselves. One of the most embarassing in retrospect is paying $5,000 to a video dating agency 15 years ago after they showed me selected pictures of people they said were members of their service. Now that I've seen what goes on in this industry, I realize I was totally farmed!
4. Do you feel private label dating platforms operated by small niche operators will play a role in the future of online dating.
I believe label platforms are not in the best interest of the consumers and promoters that use them should be exposed by media and ratings site for misrepresentation.
5. If you could change one thing about the dating industry tomorrow what would it be?
More whistleblowers.
6. What is the single biggest challenge of operating a dating site?
For us, we've been blessed with incredible talent and dedication from our staff. We are not, however, gifted with a media rolodex, and have struggled to get the press attention or search engine respect that we believe we deserve.
7. Do you feel the online dating industry needs more regulation?
Not more regulation. It needs more whistleblowers to expose the ruthless tactics of the majority of sites out there who are doing stuff behind the scenes that they wouldn't like to be public knowledge.
8.What's missing in the world of online dating?
Everyone in the industry, from singles to site employers and operators and affiliates, will hopefully develop a better appreciation for the importance of honesty and the repercussions for themselves and others of deceit.

Peter Christoper

Co-Founder – ChristianFilipina.com
__________________________________________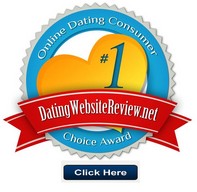 ChristianFilipina was nominated  for a 2014 Golden Heart Consumer Choice Award by DatingWebsiteReview.net in the category for best niche dating site. 2014 is the Inaugural year for this new consumer, reviews-driven award. Nominations are influenced by consumer reviews and from those nominations editorial decisions determine the final selected winners in each category.
Thanks again Peter for going, '8 on Online Dating' with Jason Lee's DatingWebsiteReview.net.
Are you the your creator or founder of a large or rapidly growing online dating site? If so reach out to us and share your opinions and insights. Go, '8 on Online Dating'. 
Until next time,
J~
Comments
comments