Welcome friends! Today I am sharing a list of dating sites and apps that I have pre-screened from our reviews section to compile a list of the best online dating sites for summer 2014. These sites all received a Golden Heart Consumer Choice Award but they are also sites whose momentum has maintained and grown since the first of the year.
The 5 Best Online Dating Site for Summer 2014!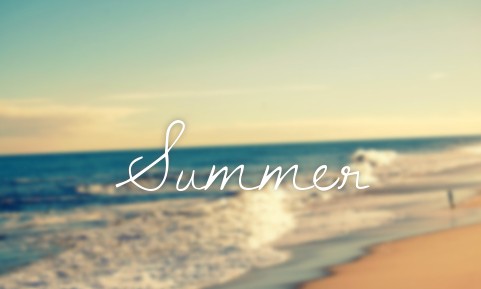 These are all dating sites that I have personally used within the last 90 days and can assure you have active dating communities.
The reason I am sharing this list and adding a feature like this moving forward is because trends with online dating change quickly and like the nightclub scene in any major city, the most popular dating sites change sometimes rapidly.
At the root of the much bigger issue though is the fact that these days there are thousands of dating sites which are ghost towns portraying themselves as something they are not. As always I try to offer responsible advice on which sites to avoid; those that make grand claims in order to have you fork over a hefty joining fee, only to turn out to be an utter rip off and which sites are the REAL DEAL.
This list is tailored to those looking for summer romances and seasonal flings as well as international Asian connections and second chances at finding love locally based on REAL EVENTS and REAL IDEAS!
KEEP IN MIND: You can set up free profiles and test all these sites yourself and see first hand that they provide not just a host of user-friendly features but what is most important, REAL SINGLE LIKE YOU LOOKING FOR THE SAME THINGS YOU ARE…
1. Asian Love Connections
I've said it a hundred times and I will say it one hundred more, Asian dating sites are some of the biggest dating site scams in existence. Asia is large folks and ask a Chinese lady if she wants to be called Asian and you'll get a response you are sure not to forget. That's right, in most cases you can't bulk Asian dating sites together these days and expect one trusted site. However, if you had to choose one best Asian dating site there is just that; only one site that I can recommend as far as having a legitimate database as far as size with an active members community. That is AsiaFriendFinder. You can peruse the Asian dating site reviews here and see why we say so. Likewise, I can suggest you focus on specific Asian countries and really zero down your search for the most appropriate dating site in that country where you want to meet someone or where you want them to be from. When you do you that you will find more localized truly legitimate dating site options. Thailand is a great example of this truth. In the case of Thailand, bar none as far as the user experience and local database size Thai Friendly is second to none. If it is an overall Asian dating site that you want though AsiaFriendFinder is the top choice. (Full review of AsianFriendFinder.com is here)
2. Real Christian Dating Sites
I guess I shouldn't find it hard to believe that some of the biggest hypocrisy of all takes places in the dating space for Christians. Some Christian dating sites who shall remain nameless here claim to be more Christian than larger dating sites who have more Christian members. REALLY? I mean is that necessary.  Can't we all just get along. ChristianMingle hands down has more members that are Christian and considering the community is as active as it is, we take the members at their word. You too can be Christian at ChristianMingle. 🙂 (Full review of ChristianMingle is here)
3. Summer Flings
So adult dating sites are as popular as ever in 2014 but the king of dating scams goes to some of the most blatant offenders. I am of course talking about the hundreds of landing pages you can now find on the internet with scantily clad women behind which a website claims to have millions of women just waiting to meet you. I'll give you one legitimate dating site in the adult space and just one because the ratios of men to women are very high. That means your better put your game face on to really meet anyone. If adult dating is what you seek the place to be is AdultFriendFinder.com. (Full review of AdultFriendFinder is here)
4.The BEST BET – Personal Connections at Events
Match.com is daddy of dating sites. They always have been and still are. Stir Events are really worth checking out. You can use the free trial for match.com below and start using their new app which I might add is stellar. You will then be emailed when Stir Events are being held in your city.
 (Full review of Match.com is
here
)
5. Why not base it on an ACTUAL IDEA!
The newbie on the scene of REAL DEAL dating sites is HowAboutWe. HowAboutWe is adding members at an ultra fast rate and becoming a real viable second choice for meeting lots of local singles. The best part is you get to find a plan you like and base the date on an actual idea. Who knew? Dating with effort still exists! We love it. (Full review of HowAboutWe is here)

This is an article by online dating expert Jason Lee offering consumers a list of personally pre-screened online dating sites for summer 2014. All these dating sites have reasonably good-sized databases with solid features. The apps of these respective dating site were also taken into account in making these recommendations. Before you join any dating site make sure to check out the master list of dating site reviews.
Make it a great date!
Comments
comments