First of all I need to start off this article by saying it is unfair to group together gay men and lesbian women just as it is unfair to group together bisexuals and transgender and transsexuals so I titled the article that way to both catch some attention and make that point. Just a tip for journalists that it's not 1990 anymore and there is no need to continue to group these populations as somehow being one in the same. 🙂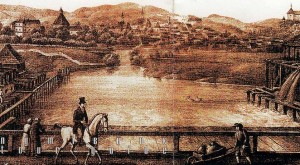 We can talk about them individually these days folks and that is a good thing.
So let's lead off this by saying we have official categories for each here. Lesbian dating sites reviews, gay dating site reviews, and yes transsexual dating site reviews are all here as well. My point is you can drill deeper on each at those links.  Remember our site is only as valuable as you make. What I mean is LEAVE YOUR OPINION, EXPERIENCES AND INSIGHTS in the form of use reviews on the dating sites that you have been a member of.
If you have been a member of a site, take just 30 seconds or so and leave a review by hitting the 'Leave a review' button. Your experience helps the next visitor and that is what Jason Lee's DatingWebsiteReview.net is all about.
So speaking the from broad perspective as far as what are the two largest dating sites as far as members, if you combine these groups? (Like so many are still doing?) Well that is easy! They are as follows: (Not in order)
Prefer the video version….here it is:
1. Chemistry is one of the two top sites having over a million members that are either gay, lesbian, bisexual, and transgender. According to the most recent statistics this numbers sits at 1,050,000. You can read the latest comments of premium members at Chemistry.com here. Also the best deals for Chemistry.com including a Chemistry.com promo code is being offered that gives you a full free trial for no cost.
Here it is…A Chemistry.com Free Trial for 3 fulls days – SEND & RECEIVE EMAILS!
3 Days Free at Chemistry.com!
2. Next up you have the single biggest dating site on the planet, that of course being match.com. We write alot about match.com here at DatingWebsiteReview.net but that is not because he have any favoritism at  all towards them, the fact is they are the largest for a reason; generally speaking they do a great job at being inclusive and at marketing a good site with rock solid functionality. Stir Events, their new for 2013 offline dating events have also been a big hit as online dating starts to really embrace offline events as part of the matchmaking process.
There you have it, the simple and straightforward facts of the two dating sites that are most.
Lastly, here is a Free Trial for Match.com for October 2013 which is also good we anticipate well into 2014. Your best deal though is to use this promo code as once you join with the free trial this 20% Off Discount is no longer good. 
Oh and if you are heterosexual you'll be glad to know these two sites also have millions of single straight members. Enjoy!
Comments
comments